Joven estadounidense se alza con la corona de Miss Intercontinental 2011
La representante de Estados Unidos, Jessica Hartman se ha alzado con el título, durante una gala que se celebró en el Teatro Circo de la ciudad de Orihuela (Alicante, este).de 1,77 metrosde altura y unas medidas de 91-60-95, hal ogrado imponerse a las 58 rivales procedentes de los cinco continentes que disputaban la corona.
Jessica Hartman
En las posiciones de primera y segunda dama de honor, fueron galardonadas la candidata española, Gloria Martínez, y la jamaicana Amanda Gordon respectivamente.
Las 59 aspirantes al título han desfilado por la pasarela del Teatro Circo en traje de noche, traje de baño y cada una ha podido lucir el traje tradicional de su país.
Cabe destacar, que es la primera vez, en sus cuarenta años de historia, que este certamen de belleza, dirigido porla Organización Mundialde la belleza (WBO) y considerado el tercero más importante solo por detrás de Miss Universo y Miss Mundo, se celebra en España.
Entre los miembros que conformaban el jurado, destacaban: el cantante del grupo The Platters, Keith Tynes, y la ganadora de Miss Intercontinental 1991, Elena Ivanova.
Valorada en 335.000 dólares, la corona que ha lucido la ganadora es la más cara de todos los certámenes de esta índole.
Durante este evento tuvo a cargo del artista venezolano Carlos Baute, el bailarín y coreógrafo español Rafael Amargo, el gaitero español Hevia, y Keith Tynes, cantante del mítico grupo de los años 60 The Platters.
http://www.rctv.net
La candidata española, Gloria Martínez, y la jamaicana Amanda Gordon han obtenido el título de primera y segunda dama de honor respectivamente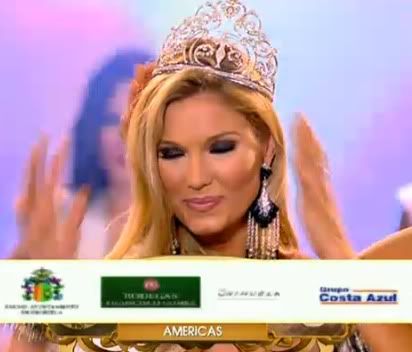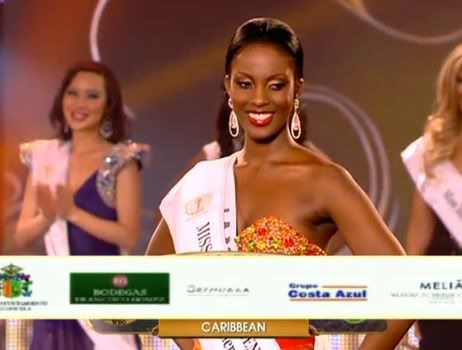 Continental winners:

Europe: Spain
Africa: Ethiopia
Asia and Pacific: China
Americas: USA
Caribbean: Jamaica


TOP 15, the 3 from each region:

Americas: Bolivia, Uruguay, USA
Asia and Pacific: India, Korea, China
Europe: Portugal, Russia, Spain
Caribbean: Cuba, Jamaica, Puerto Rico
Africa: Ethiopia, Mauritius, South Africa