HCM CITY — Khanh Hoa Province, which was designated to host Miss World 2010 at Nha Trang, has said it will not hold the event following the withdrawal of the main sponsor.
The province's chairman, Vo Lam Phi, said he conveyed the decision to Deputy Prime Minister Nguyen Thien Nhan on Wednesday adding the US-based Rare Antibody Antigen Supply (RAAS), the erstwhile sponsor, was to blame.
RAAS's withdrawal meant Khanh Hoa had to find new sponsors given that it was asked by the Miss World Organisation to raise US$10 million as a prerequisite for staging the pageant.
Since the province is not willing to spend public money on the event if it fails to find new sponsors, it has no choice but to withdraw, deputy chairman Le Xuan Than, said.
Khanh Hoa would back any other province's bid to host the event. The Mekong Delta province of Tien Giang has bid to host the pageant on Thoi Son Islet in the middle of the Mekong.
In another development, Khanh Hoa leaders said they have got the Miss Earth Organisation's consent to organise the Miss Earth Pageant in November.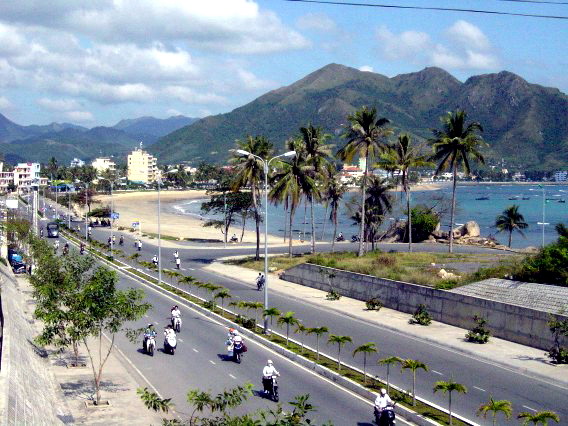 The province is also bidding to host the second Miss Viet Nam Global and will hold an international sailing event this year.
RAAS has asked the Miss World Organisation to keep the deposit of $4 million it paid for this year's event for holding next year's event in Tien Giang Province, according to Hoang Kieu, the company's chairman and CEO.
Two years ago Khanh Hoa bid successfully to stage this year's Miss World Contest in Nha Trang, which successfully hosted the 2008 Miss Universe contest and whose bay ranks among the most beautiful in the world.
Last September RAAS asked the Government for approval to hold the event in Tien Giang Province without consulting Khanh Hoa.
But after it was turned down by Deputy Prime Minister Nguyen Thien Nhan this month, Khanh Hoa's announcement leaves the event in limbo. — VNS
/vietnamnews.vnagency.com.vn