By Miss Bahamas Organization
Nov 13, 2009 - 2:12:18 PM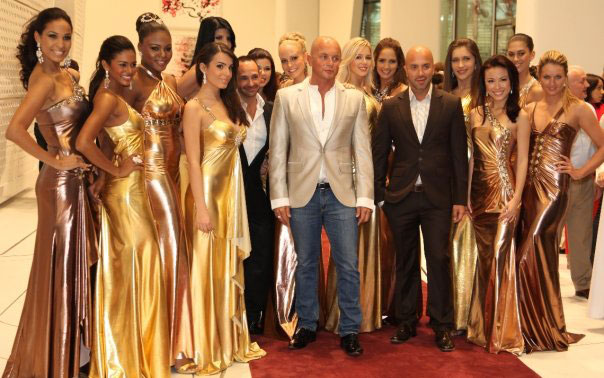 Miss Bahamas World Joanna Brown's quest for the Miss World title continues as she and her fellow contestants visit Abu Dhabi in the United Arab Emirates.

More than a hundred Miss World contestants have descended on Abu Dhabi for a stopover on their way to the final competition in South Africa. The contestants are in Abu Dhabi for the official opening of the prestigious 5 star Yas Hotel.

They were the special guests at a gala dinner at the hotel with more than 300 guests upon their arrival on Wednesday, and participated in a fashion event on Thursday. The 110 beauty queens, who will battle for the Miss World crown in Johannesburg next month, strutted down a catwalk on the grounds of the newly constructed Yas Hotel, showcasing gowns by South African designers.

The fashion show featured the work of seven designers, including JJ Schoeman, Haroun Hansrot and Diamond Face Couture. Earlier in the day the competitors were given a sightseeing tour of Abu Dhabi, including a visit to Sheikh Zayed Mosque.

Joanna continues to make her presence felt - she is one of the most stylish contestants at the pageant!