At the old age of 23,
Dayana Mendoza
is about to retire.
She has reigned as Miss Venezuela and Miss Universe, gone to interior design school, traveled the world and fulfilled her duties as the most beautiful woman alive.
Not a bad career. But now that the sultry South American's reign is coming to an end, she's ready to do something wonderful she hasn't been allowed to yet ...
Posed naked for a trashy men's magazine. Woo hoo!
Here's Mendoza baring it all (or close) in Maxim ..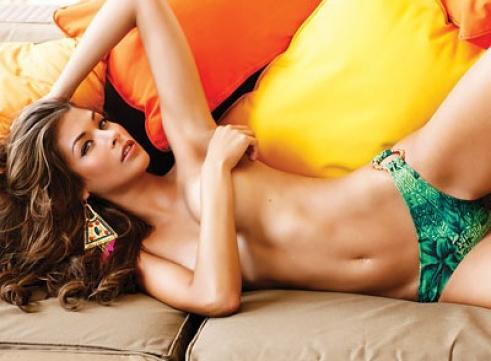 By waiting to pose nude until she gives up her crown (a new Miss Universe will be named Sunday night), Dayana Mendoza hopes to avoid negative backlash.
Beauty queens always seem to catch heat for their racy pictures, as we know. Because pageants are quite conservative and respectful of women, after all.
This is light years better than the Heidi Montag nude Playboy shoot. For one, Dayana Mendoza is actually hot. Second, Heidi's pics were less revealing. Finally, Dayana's Maxim interview doesn't include quotes about Spencer Pratt giving her orgasms.
Click to enlarge lots more photos of the retiring Miss Universe ...
[Photos: Maxim]
http://www.thehollywoodgossip.com